The legendary Billy Joel's 'Pressure' was featured on the new season of the superhero web TV series The Boys this week — The Boys, Season 2, Episode 1, "The Big Ride".
It was played during the episode itself and again during the end credits.
Advertising
Joel's 'Pressure' was first released waaaay back in 1982 as the lead single from his eighth studio album The Nylon Curtain (yes, Joel already had eight albums out even back then!).
The singer himself has said it is his favorite ever song as he wrote it about the pressure of being a family's provider, especially during a time when America's promise was looking increasingly unattainable for most.
Almost 40 years after its release, and that promise is even less attainable for most Americans today.
'Pressure' went on to hit the charts in 13 countries, with a #1 placement in the Netherlands. It was later certified Gold or Platinum in Australia, Canada, Japan and the Netherlands.
The song was also certified 2 x Platinum in the United States.
Advertising
Billy Joel's album The Nylon Curtain was nominated for a Grammy Award for Album of the Year. It lost out to Toto's Toto IV.
Listen to Billy Joel's 'Pressure' in the official music video for the song below.
That video has a different version of the song than the album release as it it features a number of different instruments. You can hear the original album version in the Spotify player below.
Season 2 of the hit superhero series The Boys is currently streaming on Amazon's Prime Video, with new episodes being released every Friday.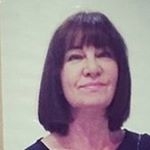 Latest posts by Michelle Topham
(see all)