You know 'Christmas Is A-Comin' when that song shows up on a popular Showtime series.
Yes, Bing Crosby's 'Christmas Is A-Comin' was featured on the newest episode of Kidding last night — Season 1, Episode 7, "Kintsugi". It was played as the mob is fighting over the Mr. Pickles toys.
The song is one of several Christmas songs Crosby released over his many years of being one of America's most popular singers.
It is a rare song in that few artists other than Bing Crosby ever covered the classic English Christmas song and  children's nursery rhyme.
The track last appeared on The Voice of Christmas: The Complete Decca Christmas Songbook,  a collection of 44 holiday music tracks Universal Music released back in 1998, more than 20 years after Bing Crosby's death. The songs on the album were all recorded by Bing Crosby between 1942 and 1955.
'Christmas Is A-Comin' appeared on the second disk of the set.
If you love quirky Christmas music, you can listen to Bing Crosby's 'Christmas Is A-Comin' from Kidding in the video below.
Related: Listen to Murray Head's 'Superstar' from Jim Carrey's 'Kidding' — it's so cool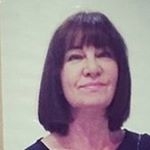 Latest posts by Michelle Topham
(see all)