British singer-songwriter Birdy's 'Terrible Love' was featured on The CW show 'The Originals' last Friday night — (Season 3, Episode 19 — "No More Heartbreaks") and, while the song must have the simplest lyrics you've ever heard in a ballad, it is a stunningly beautiful song. Quite haunting and melancholic.
Because the simplicity of the lyrics actually make this song even more powerful. Then, when you know Birdy was only 14 years old when she recorded the song for her debut album, you realize what an immense talent this young woman has
In fact, if you love heart-wrenching ballads sung by an ethereally voiced female singer, and you are not a huge fan of British singer songwriter Birdy, you should be. Because everything Birdy produces is this beautiful.
The original version of the song was recorded by American indie rock band The National for their album High Violet — it's a rock version, but just as big and just as powerful.
As for Birdy, listen to her singing 'Terrible Love' from The Originals live in the video below. You can pick up her self-titled album, featuring the track, on all major digital music sites.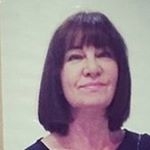 Latest posts by Michelle Topham
(see all)