Listen to Bishop Briggs' 'Hi-Lo (Hollow)' and its massive emotion
The Bishop Briggs song 'Hi-Lo (Hollow)' showed up on the new episode of Grey's Anatomy this week — Season 15, Episode 3, "Gut Feeling" — and it is a track with huge emotion.
The song was played as Maggie tells Amelia why Jackson left, and Mr. Buckley is brought to see Arthur and Kevin.
Bishop Briggs 'Hi-Lo (Hollow)' was first released in early 2017, and then showed up on Briggs' debut studio album Church of Scars in 2018. It was eventually released as the third single from the album, and is a song that showcases her gospel background perfectly.
The song itself is about the highs and lows of being in a relationship. How sometimes we are in ecstasy and sometimes in hell.
Briggs loves performing 'Hi-Low (Hollow)'
Bishop Briggs herself says 'Hi-Lo (Hollow)' is one of her favorite songs to perform live.
She told Spotify for their Spotify Track Commentary:
"Whenever I perform this song live it's a moment in the set where I feel so grounded, it's generally just me and piano before the rave happens. The beginning is "Killing me slowly, holding me close", there is something about that that every time I sing it I just feel it so deeply.

There is no other way to describe it other then a feeling of grounded-ness in being honest and allowing the emptiness to come over you, doing your best to change the people that are around you, change the environment, and make sure that you allow those feelings to be there. And don't let them dictate who you are and where you're going".
'Hi-Lo (Hollow)' was written by Bishop Briggs, in collaboration with Mark Jackson and Ian Scott.
Listen to Bishop Briggs' 'Hi-Lo (Hollow)'  as featured on Grey's Anatomy in the video below.
You can also listen to it and the entire album it came from in the Spotify widget below that.
Listen to a huge amount of other music from Grey's Anatomy here.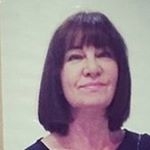 Latest posts by Michelle Topham
(see all)