Listen to Bishop Briggs' song 'The Way I Do' from The Resident
The new FOX medical drama series The Resident looks like, if nothing else, it is going to be jam-packed with some pretty cool music. At least if the pilot is anything to go by with its tracks from Ruelle, Sam Smith, The Federal Empire and the Bishop Briggs song 'The Way I Do'.
Briggs' 'The Way I Do' was heard during the montage in the pilot when Conrad tells Devon to go home, and then he goes into Chloe's hospital room and turns off her life support machine, only to turn it back on again when Nic catches him.
The track itself was only the third song Bishop Briggs released after her debut single 'Wild Horses' and the follow-up smash hit 'River'. The song was re-released in 2017 as a single from her debut self-titled six-track EP.
It was also recently featured in a trailer for the Netflix series Orange Is The New Black.
And 'The Way I Do' is a cool song — a bit of a power anthem really — as it begins with a gorgeous gospel intro that is quickly joined by Bishop Briggs' massive vocals.
Listen to it in the official video below.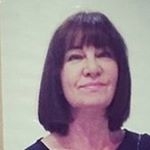 Latest posts by Michelle Topham
(see all)