The new Netflix action adventure thriller movie 6 Underground has one of the best soundtracks of 2019.
With songs from artists like Eminem, Awolnation, Jaiden, Muse and the Spice Girls, and the standout song from the film — Bishop Briggs' 'White Flag' — it may currently be one of the worst movies on Netflix (at least according to critics), but the cool 6 Underground soundtrack does make up for it somewhat.
Bishop Briggs' 'White Flag' was played towards the end of the movie while The Ghosts are on Rovach's yacht, adding a feeling of intense drama and enormous power to the action scene.
The track itself is from the London native's debut studio album Church of Scars, which was released in April, 2018 via the Island Records label.
And while the album was not an enormous hit sales-wise for the indie rock singer, only charting in three countries, Church of Scars was largely a critical success for the British singer songwriter.
It also spawned five singles, including the powerful 'White Flag', which came with a massive female empowerment video that currently has over 7 million views on YouTube (watch the video below).
As for 6 Underground, the action film was explosively directed by Michael Bay and stars Ryan Reynolds, Mélanie Laurent, Corey Hawkins and Manuel Garcia-Rulfo.
At a cost of around $150 million to make, much of which must have gone to pay for the extravagant special effects and stunts that were carried out around the world, it is the most expensive film made exclusively for Netflix to date.
While most critics hate it fans, however, seem to love both the film and the excellent 6 Underground soundtrack.
Listen to Bishop Briggs' 'White Flag' from the 6 Underground soundtrack in the official music video below.
You can also hear her critically acclaimed debut album Church of Scars, which includes the track, in full in the Spotify player below that.
Related music: Bishop Briggs' live performance of 'Champion' has the most incredible vocals — watch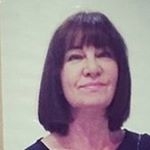 Latest posts by Michelle Topham
(see all)