There was an incredibly cool and really very pretty song playing on Grey's Anatomy last night during Meredith and Derek's beach scenes (yep, yawningly, Derek is back with Meredith again) — Grey's Anatomy, Season 17, Episode 13, "Good as Hell" — and if you're looking for information about it, as I was earlier today, here is what I could find out.
The song was Bjear's 'Firefall', and was one of the tracks from Bjear's 2017 self-titled debut studio album.
Bjear, by the way, is the indie pop music project of Australian musician Braeden McKee. (Stylized Bjéar).
McKee is from Adelaide, another of his songs ('Hymn') was also used on a previous episode of Grey's Anatomy back in March, and you can follow him on Instagram, Facebook and YouTube.
And honestly, that's about all I could find out about the dude. (Some musicians just like to be mysterious!)
Oh and you can buy his music and merch on Bandcamp.
Listen to Bjear's 'Firefall' in the video and on his debut album below. His music is lovely so, if you like it, you should.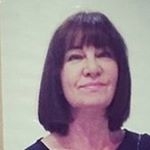 Latest posts by Michelle Topham
(see all)