Indie pop punk, rock band Blink-182's 'All the Small Things' was the first song played over the end credits of the new Netflix comedy film The Out-Laws this week.
Well, it was also the song whose lyrics were used by Owen to get into the bank vault, and the lyrics he told to Parker's mother while he was drunk.
Advertising
So, yep, 'All the Small Things' played an integral part in the plot, as well as provided the film with a cool outro song.
When did Blink-182's 'All the Small Things' come out?
'All the Small Things' was released as the indie band's second single from their third studio album Enema of the State, which came out in 1999 on the MCA label.
The catchy track almost immediately grabbed the attention of music fans worldwide, causing it to rank high up charts in 19 countries.
'All the Small Things' was a smash hit in the United States where it hit #1 on the Alternative Airplay chart, #8 on the Mainstream Top 40, and #29 on the Adult Top 40 chart.
Its most important ranking though was at #6 on the prestigious Billboard Hot 100.
Advertising
The song also charted at #1 on the UK Rock & Metal chart, and #2 on the UK Singles chart, as well as in the Top 10 in 10 other countries.
The track was written by band member Tom DeLonge about a woman he was then seeing.
More than 30 years since the band formed and after a huge number of singles being released, Blink-182's 'All the Small Things' is still the band's most successful single and one that, even if you aren't familiar with the band, you will definitely recognize.
It currently has an astounding 884 million plays on Spotify alone, with its music video also garnering 346 million plays on YouTube.
Listen to Blink-182's 'All the Small Things' from The Out-Laws end credits in that music video, and via the Spotify player.
And, if you haven't already done so, watch The Out-Laws on Netflix.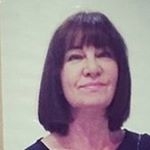 Latest posts by Michelle Topham
(see all)