American new wave/rock band Blondie's 'One Way or Another' was played on the procedural drama 9-1-1 this week — 9-1-1, Season 4, Episode 12, "Treasure Hunt".
The aggressive rock song was played during the montage as the first responders work together to deal with a Los Angeles-wide manhunt.
Blondie's 'One Way or Another' is the fourth single from the band's third studio album Parallel Lines, which was released in 1978 via the Chrysalis label.
The track charted in Canada and the U.S., earning the 7th place on the Canadian singles chart and #24 on the Billboard Hot 100 chart.
It was written by Blondie lead singer Debbie Harry and bassist Nigel Harrison about Harry's ex-boyfriend stalking her after they broke up.
The now-iconic song has appeared on various Blondie compilation albums since, was critically acclaimed at the time of release, and is still thought of as one of the band's best songs.
It also holds up to the test of time as an incredibly good rock song more than 40 decades after its release.
Listen to Blondie's 'One Way or Another' as heard on 9-1-1 on the band's Parallel Lines album (which also features popular Blondie songs 'Heart of Glass', 'Hanging on the Telephone' and 'Picture This'.
Also check out Blondie's extremely cool live performance of the song in its official music video below. Man, is Debbie Harry talented or what?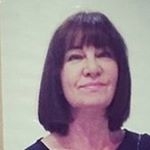 Latest posts by Michelle Topham
(see all)