Listen to the Blossoms' song 'Blow' from Lucifer
The English indie rock pop band Blossoms song 'Blow' showed up on the new episode of the FOX TV series Lucifer last night — Season 3, Episode 14 — "My Brother's Keeper".
It was played when Ella and Maze are going to Jay's motel room, and Ella asks her about her family.
Advertising
'Blow' is Blossom's debut single from their self-titled first album, and stands out for the cool 60s vibe you don't hear that often anymore. The song was released in 2016, hitting number 1 on the United Kingdom Albums Chart two weeks after, and eventually doing so well it has been certified as Platinum four times since.
And it is an unusual album as it took the five-piece British band several years to record and release it, with eight of the eventual 12 songs on the album released as singles before the LP ever hit the shelves. 'Blow' itself was released as a single a full two years before the eventual album.
It is also still the only album the band has ever released, along with four EPs, even though they have been together since 2013.
What they do produce, however, is exceptional as a listen to Blossom's 'Blow' in the band's official music video below will tell you. The song and their debut album are currently available on the Skeleton Key Records label.
And, if you like the music from Lucifer, I've written about a lot more of it here.
Advertising
Lucifer itself is on FOX on Monday nights 8/7 Central.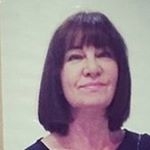 Latest posts by Michelle Topham
(see all)