Listen to Blue Oyster Cult's '(Don't Fear) The Reaper' from American Horror Story
Listen to Blue Oyster Cult's '(Don't Fear) The Reaper', it's about love but still creepy
The iconic Blue Oyster Cult's song '(Don't Fear) The Reaper' was featured on American Horror Story last night. Season 8, Episode 6, "Return To Murder House" — 17th October, 2018.
It was played as Miriam picks up a girl at the side of the road, and then tranquilizes her as she attempts to leave.
Blue Oyster Cult's '(Don't Fear) The Reaper' is a song that was written by the band's lead guitarist Donald Roeser, and is about how true love can even transcend death.
At the time of its release, however, the second verse about Romeo and Juliet was misunderstood as being supportive of suicide, and that dogged the song for years to come. Critical response to the song, however, was positive.
The track originally appeared in 1976 on the band's album Agents of Fortune, and was also the second single released. It became the most well-known song the band ever released, and the band's highest chart success.
Since then, it has also been covered by a huge number of artists, including Goo Goo Dolls, Big Country, Heaven 17, L.A. Guns and hardcore punk band Snuff.
Listen to Blue Oyster Cult's '(Don't Fear) The Reaper' in the video below. It is kind of addictive.
You will find a massive amount of stories about other songs featured in TV series and movies here.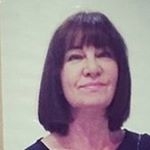 Latest posts by Michelle Topham
(see all)