American folk, rock, gospel and country singer songwriter Bob Dylan's 'Blind Willie McTell' was the song playing on Billions, Season 7, Episode 8, "The Owl" this week.
The track begins playing over the final montage as Chuck is leaving the retreat, then continues playing through the montage of scenes to the end scene where the owl is being burned at the retreat, and then out over the end credits.
Advertising
It is a fitting song for the episode end, considering the Verse 2 lyrics begin with:
Well, I heard that hoot owl singing
As they were taking down the tents
The stars above the barren trees
Was his only audience
When was Bob Dylan's 'Blind Willie McTell' first released?
Interestingly, 'Blind Willie McTell' was first recorded by the singer back in the early 1980s but then was not used for a Dylan album until 1991 when it eventually appeared on the singer songwriter's The Bootleg Series Volumes 1–3 (Rare & Unreleased) 1961–1991 album.
With that inauspicious beginning, you would think the song was doomed for failure, but instead the track has become one of the singer's most well-loved and most-iconic songs.
It is also a track that is so loved by fans, Bob Dylan has performed it more than 225 times live in concert, with the song becoming a staple during almost every one of his concerts for many years.
The track was also loved by other successful musicians to the point that it has been covered by people like The Pretenders' Chrissie Hynde, the Canadian-American rock group The Band and former Rolling Stones band member Mick Taylor.
Advertising
Listen to Bob Dylan's 'Blind Willie McTell' as played on this week's episode of Billions, in the singer's official studio outtake of the song and on his 3-disc album The Bootleg Series Volumes 1–3 (Rare & Unreleased) 1961–1991 , and you may be able to hear why.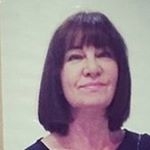 Latest posts by Michelle Topham
(see all)