American folk rock singer songwriter Bob Dylan's 'Knockin' on Heaven's Door' was the song playing on Sky High: The Series, Episode 7, "En la boca del lobo" end credits this week.
The guitar-driven song was originally written for the soundtrack of the movie Pat Garrett and Billy the Kid back in 1973, and became a big hit in 10 countries, but specifically in the United States where it made it high up three different charts, including to #12 on the Billboard Hot 100.
The mellow track was eventually certified Silver in the United Kingdom and Platinum in Italy, and has gone on to be named one of the best songs ever released on several top music critics' lists.
The track has also been covered by a number of high-profile music stars, including Guns N' Roses.
Nowadays, 'Knockin' on Heaven's Door' is one of the singer's most well-known songs, and has been released on several Bob Dylan albums since its original release.
Listen to Bob Dylan's 'Knockin' on Heaven's Door' on The Essential Bob Dylan album below, and in the video.
There is also an interesting live performance Dylan gave of the song way back in 1986 while in Australia, you should also check out below.
Because, hell, that man knows how to mesmerize an audience, eh?
In that instance too, the iconic singer songwriter is backed by the equally iconic Tom Petty and the Heartbreakers, and the song itself kicks off with a lovely long harmonica-intro.
Sky High: The Series is now streaming on Netflix.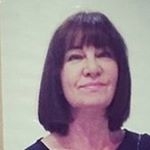 Latest posts by Michelle Topham
(see all)