One of America's most iconic singers, folk, rock, blues singer songwriter Bob Dylan's 'Like a Rolling Stone' was played on the Showtime drama series Billions last night — Billions, Season 5, Episode 12, "No Direction Home".
The song was heard playing in the background as Axe (Damian Lewis) is leaving for Switzerland.
Bob Dylan's 'Like a Rolling Stone' was first released by the American musician in 1965, although his record company Columbia Records did not want to release the song as a single, citing its long length (over 6 minutes, which was long for a single in the 1960s) and its electronic sound.
Needless to say, when it was eventually released, 'Like a Rolling Stone' became an enormous hit for Dylan, catapulting the singer to the top spot on the Cashbox chart and to #2 on the Billboard Hot 100 chart.
It went on to chart high in Australia, the Netherlands, Germany, Ireland, the UK, Sweden and Canada, and was eventually certified Gold in Italy, the United Kingdom and Mexico.
The song also appeared on his 1965 album Highway 61 Revisited.
In the last 55-plus years, Dylan's 'Like a Rolling Stone' has been placed on numerous Greatest Songs of All Time lists, and is now one of the singer's most recognizable songs, with several critics naming it Dylan's best ever release.
It is also a song he has performed live more than 2,000 times.
Listen to Bob Dylan's 'Like a Rolling Stone' as heard on last night's Billions season finale on his Highway 61 Revisited album, and in the video below.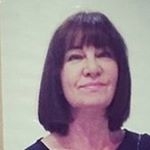 Latest posts by Michelle Topham
(see all)