Listen to Bob Dylan's 'Masters of War' from Ballers, Season 4, Episode 9
Listen to Bob Dylan's 'Masters of War' — a pacifist song against war
The iconic Bob Dylan song 'Masters of War' was featured on the new episode of the HBO comedy drama series Ballers last night — Season 4, Episode 9, "There's No Place Like Home, Baby".
The song was featured during the episode's opening scene with Spencer.
Bob Dylan's 'Masters of War' was written in the early 1960s, and was written as a protest against the build up of nuclear weapons. It became a popular protest song afterwards, being played at protest rallies on all sorts of issues and all over the country for years afterwards.
Dylan himself called it "not an anti-war song", but a pacifist song against war.
'Masters of War' was first released on Dylan's 1963 second studio album The Freewheelin' Bob Dylan. It was the first Dylan album to include mostly original songs, and featured both political songs and love songs.
Since the album's release, The Freewheelin' Bob Dylan has been talked about as one of the best albums of the 20th century.
It was also one of the first 50 recordings chosen by the Library of Congress to be added to the National Recording Registry. A list of songs they believe "are culturally, historically, or aesthetically important, and/or inform or reflect life in the United States".
Listen to Bob Dylan's 'Masters of War' as featured on Ballers in the video below.
You can also listen to it, and the entire album it came from, in the Spotify widget below that.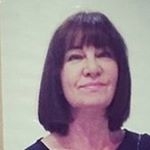 Latest posts by Michelle Topham
(see all)