Boga's 'We All Got Our Demons' was featured on the new episode of the superhero series Marvel's Cloak & Dagger soundtrack this week — Season 2, Episode 8, "Two Player".
The track was the song playing during the episode's final scene as we see Mayhem go to the motel, and Tandy clearing away the bottles of booze. Mayhem then pours gas all over the motel room, and sets it on fire. We then see Tandy finding a bottle of pills, and beginning to cry. Tryone hugs her.
Boga's 'We All Got Our Demons' was released this year on the 2022 Records label. And, frankly, that's about all I can find on the band/singer?
Because, like so many indie artists nowadays, she/he/they must think adding a bio to his/her/their Spotify account is not important.
Neither is it important to tell us who she/he/they is/are on iTunes, Amazon or pretty much any search you do on Google or Bing.
And yes, I am irritated, as Boga's 'We All Got Our Demons' is a cool song, and I would promote it more if I could find even basic information on the artist/artists that released it.
As it stands now, though, this it it, and all I have time for.
So I am begging you, if you are a relatively new artist and have not put up a bio on a website, Spotify, Soundcloud, iTunes or social media yet, please, please spend the couple of hours it takes to do so. It helps people find you, and it helps others promote you.
A win-win situation for you I would say, and a time saver for me.
Meanwhile, if you enjoyed the track on Marvel's Cloak & Dagger,  you can listen to Boga's 'We All Got Our Demons' in the video below, and in the Spotify widget below that.
Boga also has several more songs on their Spotify account that are well worth a listen too.
Related reading:  Listen to the 8 Graves' song 'Wolves' from Marvel's Cloak & Dagger — a very cool power song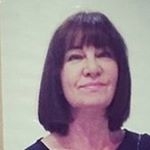 Latest posts by Michelle Topham
(see all)