Listen to Bon Iver's '22 (Over Soon)' from Legion, a big departure from the band's usual indie folk sound
American indie folk band Bon Iver's song '22 (Over Soon)' was featured on the newest episode of Legion this week — Season , Episode 4, "Chapter 12" (24th April, 2018).
The track was played during a montage of shots of Syd's childhood, and as Syd tries on clothing while her mother is throwing a party.
Bon Iver's '22 (Over Soon)' is from 22, A Million, the folk band's third studio album that was released in September, 2016.
The 10-track album was a huge shift in the sound of Bon Iver's music, as many of the tracks are electronic and hip hop, and they use massively processed synths, saxophones and samples. Far removed from the band's usual indie folk sound, but utterly beautiful.
And even in its enormous move away from what we are used to hearing, the album was a huge hit for the band, making it to the number 2 spot on the Billboard 200 chart soon after release. It also ended up on a huge number of influential critic's lists of Best Album of 2016 as well, including Mojo, Stereogum, Paste and NPR, and it was nominated for two Grammy Awards.
'22, (Over Soon)' was also a brilliant choice for the Legion scene, as it so beautifully illustrates the reminisces of our childhood, and how it often always seems so sad.
Bon Iver themselves are currently in the midst of an extremely successful tour, and have just wrapped up several high profile shows in London.  A new tour of North America will kick off next month, and will also see the band performing at Bonnaroo in June.
Listen to Bon Iver's '22 (Over Soon)' from Legion in their Bob Moose Extended Cab Version in the video below. You can hear the original track in the Spotify widget below that.
I also recommend you listen to their album 22, A Million in its entirety if you have not already done so. It is one of the best albums out of North America in the last decade. It should also be listened to on headphones if you want the full stunning effect.
Related: Bon Iver's Justin Vernon releases cover of Spoon's 'Inside Out' and it's beautiful – Listen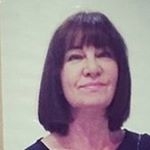 Latest posts by Michelle Topham
(see all)