I always think it's cool when an old clip from a TV show is shown on a new series, and I remember watching that exact show decades ago.
Something that happened today during the latest season of the Netflix series Black Mirror — Black Mirror, Season 6, Episode 5, "Demon 79" — during the scene where Nida is watching TV after work, and the German-Caribbean group Boney M are performing their hit song 'Rasputin'.
Advertising
Yep, along with millions of others I am sure, that Boney M performance is still seared into my brain.
The performance, of course, is also pertinent to the rest of the story as Boney M's lead singer, Bobby Farrell, materializes later on in the Black Mirror story.
When was Boney M's 'Rasputin' released?
Boney M's 'Rasputin' was released by the Europop group in 1978 as the second single from the band's Nightflight to Venus album.
The track became a surprise hit all over Europe including the UK (#2), hitting #1 in Austria, Germany, Belgium, and Australia, as well as at #2 in Finland, Spain, Switzerland, and Argentina and in the Top 10 in six other countries.
The catchy track was also certified Platinum or Gold in six countries, including the United Kingdom.
Advertising
Fast forward more than 40 years, and the song resurfaced again in 2021 as a Tik Tok dance track, causing the track to go viral on Spotify.
Nope. Rasputin just doesn't go away. Kind of like a demon, eh?
And, in a weird piece of musical history, Boney M lead singer Bobby Farrell died in 2010 while on tour in St. Petersburg, Russia, which is the same city the real life Rasputin died in.
Farrell also died on the exact same day.
Maybe Rasputin wasn't so thrilled he became the subject of a pop song, eh?
Listen to Boney M's 'Rasputin' as heard on the 'Demon 79' episode of Black Mirror in the Spotify player, and in another fun live performance of the song the group gave on Top of the Pops.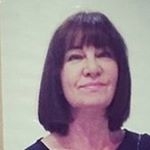 Latest posts by Michelle Topham
(see all)