American folk band Bonny Light Horseman's 'Deep in Love' was played on This Is Us this week — This Is Us, Season 6, Episode 9, "The Hill".
The gorgeous song was played during the montage of scenes of Kate and Toby in San Francisco having a great time at Fisherman's Wharf and riding the trolley. Until Toby showed her the house he wanted to buy.
Bonny Light Horseman's 'Deep in Love' is the second single from the band's self-titled debut studio album, which came out in 2020 on the 37d03d record label.
The album features original songs and covers of traditional English folk songs, made it to #1 on the UK Folk Albums chart, and was eventually nominated for a Grammy Award as Best Folk Album.
The track currently has over 20 million plays on Spotify, showing just how many people find this song as touching as I do.
Listen to Bonny Light Horseman's 'Deep in Love' as heard on This Is Us this week via their first album, and in the video below.
There is also a lovely live performance the band gave of the song at Type Foundry Studios for an opbmusic Live Session down there as well.
Watch Season 6 of This Is Us now airing on NBC, and learn more about Bonny Light Horseman on their official website.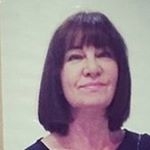 Latest posts by Michelle Topham
(see all)