There must have been 9,000 versions of the classic Ben E. King song 'Stand By Me' recorded over the almost 57 years since the original release of the track. One of my absolute favorites, however, is the one from American indie rock band Bootstraps, aka Jordan Beckett.
Bootstraps' 'Stand By Me' originally popped up in last year's movie Power Rangers and on the season finales of Hawaii-Five-O and Lethal Weapon, and then reappeared this week on the latest episode of the TV series MacGyver — Season 2, Episode 12, "Mac + Jack".
It was played while the team was congregated in the hospital waiting room — waiting.
The Bootstraps version of the song is just Jordan Beckett singing 'Stand By Me' with an organ accompaniment, but in a voice that is one of the most touching and haunting, and in a way that pays much more homage to the Sam Cooke spiritual the original Ben E. King version was inspired by than any other I've heard.
Beckett's singing also gives you a feeling of great loss soon-to-come, and an idea that, even if he doesn't get through the trials ahead, he will still have the person he loves by his side as he fails. It really is stunning.
Bootstraps' 'Stand By Me' is from the band's second album Homage. A cover album of songs that, yes, pay homage to the original artists — iconic songs like 'I Wanna Dance with Somebody', 'You Are So Beautiful' and 'Pictures of You'.
As a sample of what you will hear on Homage, listen to the Bootstraps' version of 'Stand By Me' in the video and in the Spotify widget below. And yes, the rest of the album is that beautiful too.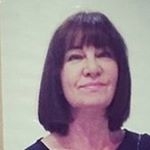 Latest posts by Michelle Topham
(see all)