The new Netflix sci-fi comedy movie The Adam Project isn't the best film I've seen, but it is very entertaining. So much so, 'a check of the first few minutes of the film' had me watching the whole thing straight through.
The main reason I ended up watching it though (and I'm glad I did) was I heard Boston's 'Foreplay/Long Time' playing in the trailer for the film (watch below), and remembered how, back in the 80s, I used to have that song cranked as loud as it would go as I'd drive home late at night.
So, man, wasn't it cool to hear it again in that high action trailer.
Boston's 'Foreplay/Long Time', by the way, was the second single from the now iconic rock band's self-titled debut studio album.
Released in 1976, the song starts off with an almost futuristic instrumental intro ('Foreplay'), with 'Long Time' being the actual song. Both tend to be played together, though, hence it being listed as one song.
To me, Boston's 'Foreplay/Long Time' is sweet and also sad, as it was one of the first songs then lead vocalist Brad Delp sang and one of the best.
Delp himself committed suicide in 2007 at only 55-years-of-age.
Listen to Boston's 'Foreplay/Long Time' as heard on The Adam Project trailer down below in both the video, and on the band's debut studio album.
Watch The Adam Project now on Netflix.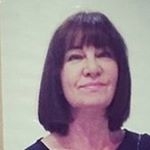 Latest posts by Michelle Topham
(see all)