Bow Wow Wow's 'I Want Candy' is still as cool as in the 1980s
British new wave band Bow Wow Wow's 'I Want Candy' was featured on the latest episode of the police procedural drama series 9-1-1 this week as the first responders have to deal with a tragedy at a chocolate factory — Season 2, Episode 17, "Careful What You Wish For".
The song was played during the chocolate factory, as we see a man fall into a large vat of molten chocolate.
Bow Wow Wow's 'I Want Candy' is a classic new wave track that was released as a single from the band's EP The Last of the Mohicans back in 1982.
The single eventually made it into the Top 50 in the United States, and charted in six other countries including the UK, where it made it to the number nine spot, as well as in Ireland and Australia.
Who was Bow Wow Wow?
As for Bow Wow Wow, they were an English new wave band founded in 1980, and who originally remained active until 1983.
They were famously a group that was created by iconic English visual artist and Sex Pistols manager Malcolm McLaren, with a just 13-year-old lead singer, Annabelle Lwin, at the time. McLaren heard Lwin singing along to the radio in a laundromat, and thought she would be perfect for the new band he was putting together.
The band broke up in 1983, only to get back together in different formations several times over the next 30-plus years.
In 2010, they re-formed once more and are currently still producing music. Bassist Leigh Gorman is the only original member of the band.
Annabelle Lwin left them in 2013 for a solo career. A solo career that has never been as successful as it was when she was a member of Bow Wow Wow.
Listen to Bow Wow Wow's 'I Want Candy' from 9-1-1 in the original music video below.
Sure it's fuzzy and dated and strange, but still a cool representation of an iconic song that has definitely stood the test of time.
Related Reading: Listen to Ozzy Osbourne's 'Crazy Train' from 9-1-1 and watch this amazing live performance filmed right after a member of his band was killed in a plane crash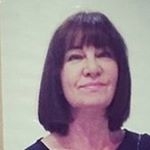 Latest posts by Michelle Topham
(see all)