Swedish singer songwriter Boy in Space's 'Forever Young' was that powerful song with almost falsetto vocals playing on the soundtrack of the Netflix film Love & Gelato this month.
The song was one of the most popular of the many tracks played in the movie. The film itself is pretty terrible, but much of the music on its soundtrack is worth more than one listen.
Including this one.
Boy in Space's 'Forever Young' is a non-album single that was released in 2020. It is a cover of the German synth-pop group Alphaville original song that was released way way back in 1984.
While Boy in Space's co0ol version of the song didn't chart, the Alphaville original hit #1 Sweden and #4 in West Germany.
It also charted at #65 on the U.S. Billboard Hot 100 chart.
Listen to Boy in Space's version of 'Forever Young' from Love & Gelato in the song's official music video, and on the Spotify player down below.
Boy in Space himself, aka Robin Lundbäck, was originally one of the band members of the Swedish boy band JTR, but went solo in 2018.
Since then, he has released two EPs and a number of solo singles, as well as several singles in collaboration with other artists.
Love & Gelato is now streaming on Netflix. The film has been called "cringy" and "clichéd" by viewers.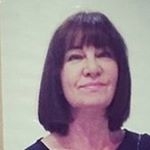 Latest posts by Michelle Topham
(see all)