American soft rock, blues rock singer songwriter Boz Scaggs' 'Lido Shuffle' was that cool song playing on The Simpsons last night as Skinner is driving past the Simpsons' house with the beauty queen and enjoying his "great life" listening to Boz Scaggs — The Simpsons, Season 34, Episode 15, "Bartless".
The pop rock 'Lido Shuffle' was originally released on Scaggs' seventh solo studio album Silk Degrees, which came out in early 1976 on the Columbia label.
The track was then released as the fourth single from the album the following year.
The song went on to hit #6 on the Cash Box Top 100 chart, #11 on the Billboard Hot 100, and also charted in the United Kingdom, Australia, New Zealand and Canada.
Almost 50 years after it was first released, 'Lido Shuffle' is still the musician's most popular song, with more than 80 million plays on Spotify alone.
Listen to Boz Scaggs' 'Lido Shuffle', as heard on last night's episode of The Simpsons on his Silk Degrees album, and in the track's music video.
It's as catchy as hell, and those backing vocals are amazing, aren't they?
The latest episode of The Simpsons is now airing on these platforms.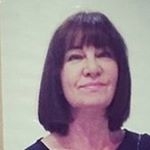 Latest posts by Michelle Topham
(see all)