American country rock singer songwriter Brantley Gilbert's 'Hard Days' was one of the tracks played on this week's episode of Monarch last night — Monarch, Season 1, Episode 9, "Confessions".
The track was heard over the episode's ending montage.
Advertising
Brantley Gilbert's 'Hard Days' was released as a single from the singer's Fire & Brimstone Deluxe Edition, which came out in October, 2020.
It was an unusual song for Gilbert to release, as it was initially written by four other songwriters. As the singer usually only records songs written by himself, at the time he received it, he decided not to record it.
Later on, though, he looked at the track again, and made some changes so that 'Hard Days' felt like something he himself would have written. That way, he used the brilliance of the original songwriters — Jay Brunswick, Jimi Bell, Brock Berryhill, and Logan Wall — but still made the song his own.
Advertising
On the Deluxe Edition of his Fire & Brimstone album, Gilbert had this to say about the song, and its songwriters:
I was not in the room when the song started. It was Logan Wall, Jimi Bell, Jay Brunswick and Brock Berryhill… they're all just incredibly talented songwriters that I respect. Brock called and told me they had started something and wanted me to listen to it. And it was… just immediately, I loved what it said, I loved the way it sounded, and it hit home.

I can't tell you how proud I am, and how appreciative I am that these guys let me be part of the song, and put my 10 cents in as a writer. I can't wait to see what this song does for folks.
Gilbert's 'Hard Days' charted at #95 on the Billboard Hot 100, as well as placed on Billboard's U.S. Country Airplay chart at #27, with the same placing also on the U.S. Hot Country Songs chart.
Listen to Brantley Gilbert's 'Hard Days' in the song's lyric video, and on the Deluxe Edition/Big Machine Radio Release Special of his Fire & Brimstone album.
Gilbert also performed a live acoustic version of the song that is also incredibly sweet. Watch that down below too.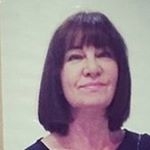 Latest posts by Michelle Topham
(see all)