American R& B, country rap singer songwriter Breland's 'My Truck' was played on the soundtrack of the latest episode of The CW's mystery series Tom Swift this week — Tom Swift, Season 1, Episode 4, "...And the Chocolate Cowboys".
The song was released in late 2019 as Breland's debut single on his self-titled debut EP.
The EP was initially self-released by the artist, but then re-released a few months later on the Atlantic Records label after 'My Truck' gained major traction on the airwaves.
The song eventually went on to be certified Platinum, and to chart on four different charts in the U.S.
Breland's 'My Truck' was so successful as it echoed exactly how many American men feel about their trucks. "You can call my lady, you can take my money/… you can say you hate me, you can call me crazy/ but Don't Touch My Truck".
The music video for the song features a typical country singer-looking guy — white, bearded, wearing jeans and a cowboy hat — only to be pushed aside by Breland — a cool black guy, who is clean-shaven, wearing glasses and overalls — yep, the face of country music is definitely changing.
Listen to Breland's 'My Truck' from last night's Tom Swift on his self-titled EP and in the song's music video.
Tom Swift is streaming on The CW.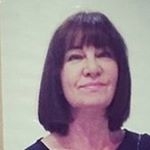 Latest posts by Michelle Topham
(see all)