American R&B, soul singer Bridget Kelly's 'Special Delivery' was one of the awesome tracks showing up on the soundtrack of Dickinson last night — Dickinson, Season 3, Episode 7, "The future never spoke".
It was the song playing in that decidedly strange episode when Freddie the mailman approaches Bettie and Sojourner Truth. (Freddie, who I'm sure many of you have already figured out, is most likely abolitionist and social reformer Frederick Douglass).
Bridget Kelly's 'Special Delivery' is from the singer's second EP Cut to…Bridget Kelly, which came out via Jay-Z's Roc Nation record label in 2013.
Nowadays, however, Kelly releases her music independently.
'Special Delivery' was also released as single, and made it to the 51st spot on the U.S. R&B chart, as well as on charts in the UK and Belgium.
Kelly herself is not only a talented singer, but is also an exceptional songwriter, which artists like Kelly Clarkson, who she has also written for, are likely to attest to.
Listen to Bridget Kelly's 'Special Delivery' as heard on last night's Dickinson on her Cut to…Bridget Kelly EP, and in the song's music video.
It features the singer in various locations performing the track about sending a goodbye letter to the guy she was in love with, before he "cleans up his act" and she has to forgive him.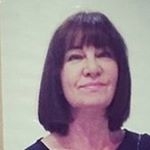 Latest posts by Michelle Topham
(see all)