The American indie rock band Bright Eyes song 'At The Bottom of Everything' was featured on last night's episode of The Walking Dead — Season 8, Episode 9, "Honor". The track was played during the Carl flashback.
'At The Bottom of Everything' is from the Bright Eyes' album I'm Wide Awake, It's Morning, one of two albums released by the band on the same day — January 25, 2005. The other album being Digital Ash in a Digital Urn.
The song starts with a monologue about a woman on a plane that is going to crash. As the plane nears impact, one of the passengers comforts her by singing 'At The Bottom of Everything', creating probably one of the most interesting intros to any song ever, although one that doesn't really make a lot of sense.
Bright Eyes themselves are just as interesting.
Comprising just three people — Conor Oberst, Mike Mogis and Nate Walcott — along with a revolving array of other musicians depending on which direction the band is going in musically. The band's music is released on the indie label owned by Oberst's brother and Mike Mogis.
Sadly, though, Bright Eyes stopped recording new music back in 2011, with a six-album set of their past music hitting shelves in September, 2016 as their last release.
Meanwhile, Conor Oberst has been performing solo, as well as with a group of musicians calling themselves Conor Oberst and the Mystic Valley Band.
As for the Bright Eyes' song 'At The Bottom of Everything', you can listen to that with its crazy introduction in the video below.
Listen to Ozark Henry's 'We Can Be Heroes' from Fear of the Walking Dead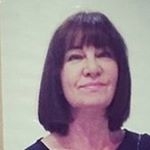 Latest posts by Michelle Topham
(see all)