The hit Amazon Prime Video superhero show The Boys is back with Season 3 this week with, of course, more superb music on its soundtrack.
Songs like Britney Spears' 'Baby One More Time', which showed up on The Boys, Season 3, Episode 3, "Barbary Coast".
While not a song you would necessarily equate with play on The Boys, the track was heard during the beauty pageant scenes.
Britney Spears' 'Baby One More Time' was the now-superstar singer's debut single, and was released from her debut studio album of the same name in late 1998.
The song went on to hit #1 in 19 countries, including the United States, and to catapult Spears to superstardom.
'Baby One More Time' also went on to be named one of the most influential songs in pop history, and the music video for the song to be called ground-breaking.
The video had Britney Spears wearing a school uniform and dancing around her school, while she watched the guy she had a crush on from a distance.
That music video currently has more than 721 million views on YouTube, with the song itself garnering over 511 million plays on Spotify alone.
Listen to Britney Spears 'Baby One More Time' as played on The Boys in the song's music video, and on the singer's Baby One More Time album.
Sure, it's a teeny bop song, but you can't say it's not catchy.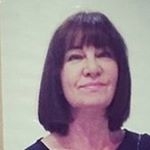 Latest posts by Michelle Topham
(see all)