Powerhouse American singer songwriter Brittany Howard's 'Stay High' was licensed for play on last night's Station 19 soundtrack — Station 19, Season 5, Episode 3, "Too Darn Hot" — and it's a helluva banger.
The song was played during the last scene, and is from Howard's debut studio album Jaime, which was released in late 2019 via the ATO Records label.
The album was a minor commercial success, but an enormous critical success being placed on the Best Albums of 2019 lists from critics at outlets like The New York Times, The Guardian, Billboard, Slate, Paste, Pitchfork and Rolling Stone.
Howard's 'Stay High' also won a Grammy Award for Best Rock Song earlier this year.
Howard's 'Stay High' also arrived with a music video starring actor Terry Crews, who lip syncs to the song as he leaves his job, drives to the supermarket, shops, picks up burgers at a restaurant and drives home to his family.
Look closely too, and you'll see Howard herself being given an ice cream at a roadside stand, and in a couple of other places.
Her father, too, appeared in the video.
Brittany Howard herself, of course, is mainly known as the lead singer and guitarist of the superb American rock band Alabama Shakes. A band that has already won four Grammy Awards themselves.
Since Alabama Shakes went on hiatus in 2019 though, Howard has been concentrating on her solo career.
As the Alabama Shakes main songwriter that seemed like an obvious choice as, hell, can she write a good song and, hell, can she sing.
Listen to Brittany Howard's 'Stay High' from last night's Station 19 in the song's music video, and on her Jaime album.
The track has also been played on Grey's Anatomy, Workin' Moms, The Duchess, The I-Land and Cold Feet.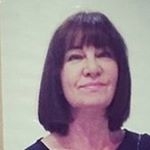 Latest posts by Michelle Topham
(see all)