The students at Las Encinas are back this month for yet more drama and mayhem in the hit Netflix series Élite.
Along with them comes some of the best music on TV shows/web series today, including Broken Twin's 'In Dreams', which was featured on the new season of Élite this week — Élite, Season 3, Episode 1, "Carla".
The song was heard as Ander leaves his interview for university and is then seen crying in the hallway.
Broken Twin's 'In Dreams' is from the songwriter's debut studio album May, which was released in 2014.
The song emphasizes a piano melody in the forefront of the song alongside Broken Twin's vocals, which are hidden under the heavier music, giving the song an almost mystical and mysterious feel.
Broken Twin is the pseudonym for Danish indie singer songwriter Majke Voss Romme.
She is known for her cinematic indie folk and sparse chamber pop music and is signed to the Anti record label.
Her debut album May was written by the songwriter, all songs were performed by her, and she also self-produced the album. It was mixed by Ian Caple (Kate Bush) and Brian Batz.
As for the theme of the album Broken Twin says, while she believes it is about relations and emotional patterns, she would prefer you to make up your own mind about its theme, as she prefers her audience to find what the song means to them personally.
Listen to Broken Twin's 'In Dreams' in both the video and Spotify player below. The player, of course, features not only the song but also her entire album May in full.
An album that is well worth a listen through in its own right.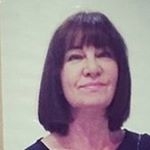 Latest posts by Michelle Topham
(see all)