Indigenous Canadian singer songwriter Buffy Sainte-Marie's 'God Is Alive Magic Is Afoot' was played on the season finale of Yellowjackets this week — Yellowjackets, Season 2, Episode 9, "Storytelling".
The track was heard right as Taissa is making a call to find out what is happening with Charlotte Matthews.
It continues as the group are gathered together around the fire.
Buffy Sainte-Marie's 'God Is Alive Magic Is Afoot' was first released in 1969 on the indie singer songwriter's sixth studio album Illuminations, which came out in on the Vanguard label.
The song's lyrics were, interestingly, written by the legendary Leonard Cohen using a poem from his Beautiful Losers novel.  Sainte-Marie chose the poem and then composed the music around it — she says almost like a stream of consciousness moment.
The track's optimistic lyrics talk about humankind's weaknesses constantly trying to destroy God and magic but, no matter how hard they try, they never succeed.
God never sickened
Many poor men lied, many sick men lied
Magic never weakened, magic never hid
Magic always ruled, God is afoot
God never died
The song was not released as a single from the album, but has still gone on to be a fan favorite.
While Sainte-Marie's Illuminations album was not commercially successful, it has since gone on to be an album many musicians claim helped influence their own music.
In later years, several critics have also named Illuminations as one of the best albums ever released.
Listen to Buffy Sainte-Marie's 'God Is Alive Magic Is Afoot' from this week's season finale of Yellowstone in the video, and on Spotify below.
The season finale itself is now streaming on Showtime.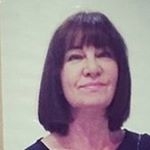 Latest posts by Michelle Topham
(see all)