Built For The Sea's 'Ghosts & Images' was featured on Game of Silence on Thursday night (June 2nd, 2016 — Season 1, Episode 9 — "The Truth").
And it is beautiful, mysterious, graceful, ethereal and like something you would hear in heaven with its soaring vocals and gentleness.
No wonder the song is getting such attention paid to it.
As for Built for the Sea, they are a three-member indie rock band led by vocalist and songwriter Lia Rose, with electronics man Daniel McKenzie and multi-instrumentalist Jake Krohn.
The band formed first in 2005 and was popular around San Francisco for many years until they broke up.
The trio has only been together in their present form, however, since 2014 but, since their re-forming, has already built up a small army of loyal followers yet again.
No surprise really, as what they produce is simply gorgeous.
Advertising
Listen to Built For The Sea's 'Ghosts & Images' as heard on Game of Silence in the video below, and via their
You can pick up the five-track EP it's featured on from most major digital music sites.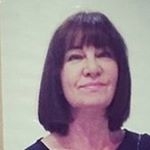 Latest posts by Michelle Topham
(see all)