Bully's 'Feel The Same' was the first track heard on Hightown this week — Hightown, Season 1, Episode 5, "The Best You'll Feel All Day".  It was the song played as we see Jackie (Monica Raymund) arrive home from work, put her wet phone in rice and then, ignoring her decision to be sober, drink a Bloody Mary.
American alternative rock band Bully was founded by lead singer Alicia Bognanno back in 2013.
Advertising
Bully's 'Feel The Same' is from the band's second studio album released in 2017 via the Sub Pop record label. The album climbed to the #6 spot on Billboard's US Heatseekers Albums chart.
The Nashville band's third studio album Sugaregg is due for release on August 21st but, due to the coronavirus, there may not be as much about it published ahead of time as normal.
That means, keep your eyes open as, if it is anything like the single released so far — the awesome garage rock 'Where To Start' — it is very likely to be stellar.
Listen to Bully's 'Feel The Same' from Hightown in the band's official music video for the track.
The band has also released two superb cover songs this month — 'Turn To Hate' and 'About a Girl' — that are well worth a listen.
Advertising
Learn more about Bully on the band's website.
As for Hightown, the Starz crime drama series has been called "highly entertaining" by critics and has already been renewed for a second season.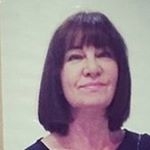 Latest posts by Michelle Topham
(see all)