Long-time British indie punk rock band Buzzcocks' 'Why Can't I Touch It?' was that song playing on Ted Lasso Episode 3, Episode 11 as Jamie leaves the hotel and Roy and Keeley, who are worried about him being depressed, decide to follow him.
The song continues playing until the pair lose him, and then Jamie surprises them by appearing behind them.
Buzzcocks' 'Why Can't I Touch It?' has never been released as a single itself.
It has, however, been released by the indie band a couple of times on compilation albums — in 1979 on their Singles Going Steady album, and again in 2001 on the remastered version of the same album.
The song was originally released as the B-side of the band's non-album single 'Everybody's Happy Nowadays', which charted at #29 on the UK Singles chart.
Buzzcocks themselves was founded in 1976 and were together until 1981 when the punk rock band broke up.
The band has reformed several times since then, but only with singer-songwriter-guitarist Pete Shelley and guitarist Steve Diggle, along with various other musicians.
Pete Shelley sadly died in 2018, likely of a heart attack, at just 63 years of age.
Listen to Buzzcocks' 'Why Can't I Touch It?' as heard on the new episode of Ted Lasso today in the video and on the remastered version of the track.
It was nice to hear the song on Ted Lasso as, unlike on most TV series that license contemporary music, as we got to hear most of the track.
You can hear more songs from the same episode of Ted Lasso, and many others, on Leo Sigh.
RELATED: What was the poem pub owner Mae recites in Ted Lasso this week — you know the one about parents?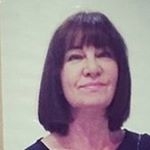 Latest posts by Michelle Topham
(see all)