If you're a fan of The Muppets, 'Mahna Mahna' is probably one of your most familiar songs, given that the now iconic track was used on the first ever Muppets show and quickly became an instant classic. If you're British, you will also know it is a big par of The Benny Hill Show.
So, when Cake's 'Mahna, Mahna' showed up on Evil last night in that scene where Sheryl is looking for Leland — Evil, Season 2, Episode 11, "I Is for IRS" — you probably laughed as loud as I did.
Cake's version of 'Mahna, Mahna' was released on the American alternative rock band's 2007 album B-Sides and Rarities.
An album of cover songs that were recorded between 2004 and 2005, and one that is notable for having a 'scratch and sniff' cover in one of five different scents, and for being the first release on Cake's own label Upbeat Records.
'Mahna, Mahna', of course, first came out way way back in the late 1960s on the Italian film Sweden: Heaven and Hell as 'Mah Nà Mah Nà', and was written by Italian composer Piero Umiliani.
It gained worldwide attention, however, after being used on the aforementioned Muppets and Benny Hill shows.
And no, the song doesn't really have any lyrics, just a lot of made up nonsense that still sounds incredibly fun.
Listen to Cake's 'Mahna, Mahna' from last night's Evil in the video, and on their album B-Sides and Rarities down below.
It is an extremely cool version of the track, and boosted the indie band even further up in my estimation the first time I heard it.
Keep up-to-date on Cake's goings-on on their official website.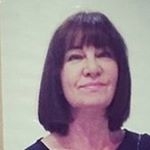 Latest posts by Michelle Topham
(see all)