American singer songwriter Call Me Karizma's 'Monster (Under My Bed)' was featured on the new episode of the popular USA Network horror series The Purge this week — The Purge, Season 2, Episode 7, "Should I Stay or Should I Go" (aired on November 26th, 2019).
The song was played during the end montage as we see Ben noticing the Demon Purger mask in a shop window, Michelle and Marcus getting ready for Purge Night and Esme and Ryan in bed together.
Call Me Karizma's '(Monster (Under My Bed)' is a Minneapolis-based singer songwriter whose songs and lyrics are often heavily based in both hip-hop and punk.
Not only did he begin writing songs at the young age of 12, but he even managed to pay his way through university with his music and from touring.
He is currently working on a three-EP series called The Gloomy Tapes, with volume 2 already released earlier this year. 'Monster (Under My Bed) is one of the seven tracks on the EP.
Call Me Karizma recently signed his first major label record deal with Sony.
Learn more about the singer on his website, and listen to Call Me Karizma's 'Monster (Under My Bed' from The Purge in the official music video below, and in the Spotify widget below that.
That widget also includes his EP The Gloomy Tapes, Vol. 2 in its entirety.
And, if you like what you hear, don't miss listening to his other music on Spotify as well. It's pretty damned cool.
Related: Leonard Cohen's 'Avalanche' featured in the latest episode of Castle Rock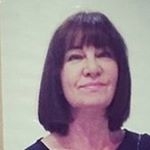 Latest posts by Michelle Topham
(see all)