British singer songwriter and The Damned member Captain Sensible's WOT! was the fabulous track that we heard at the beginning of the new episode of the FX series Legion last night — Legion, Season 3, Episode 3, "Chapter 22".
It was the music that was playing as Gabrielle was falling asleep, as Charlie has a vision, and as David tries to warn his mother about Amahl.
Amahl then arrives, and attacks Gabrielle.
Captain Sensible's WOT! was the second single released from his debut studio album Women and Captains First.
Released in 1982, the album was the follow up to his EP This Is Your Captain Speaking, and garnered attention in both the U.S. and Europe due to the popular singles Happy Talk and WOT!
WOT! especially was a hit in Europe.
The album itself was also an interesting departure for Captain Sensible, aka Raymond Ian Burns, who was the guitarist of the punk band The Damned at the time of its release.
A release that moved his work well into the novelty pop song field, and catapulted Burns into almost instant stardom.
Since the release of WOT! and Women and Captains First, Captain Sensible released six more studio albums, with the last — Mad Cows and Englishmen — in 1996.
He also released a compilation album in 2003.
WOT! itself was re-released by the British musician several times in various forms over the years, including Wot – I Say Captain with Erkan & Stefan in 2005, and his interesting version with Bavarian brass band LaBrassBanda in 2014.
For his original version of the song as heard on Legion, though,  you can hear Captain Sensible's WOT! in the video below, along with the track on his studio album Women and Captains First in full in the Spotify widget below that.
Related Legion music:  Listen to Superorganism's Something For Your M.I.N.D. from Legion, Season 3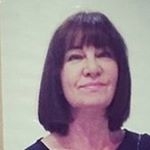 Latest posts by Michelle Topham
(see all)