Canadian singer songwriter Carly Rae Jepsen's 'Run Away with Me' was played on the soundtrack of the latest episode of Mr. Robot this week — Mr. Robot, Season 4, Episode 10, "410 Gone".
The song was heard towards the end of the episode as Dom gets on the plane, and Darlene decides to stay. We then see Dom on the plane falling asleep.
Carly Rae Jepsen's 'Run Away with Me' is from the Canadian singer's third studio album Emotion. Released in 2015, the album charted in 13 countries, including the United Kingdom and the U.S.
Its highest chart ranking was in the #8 spot in Canada.
Emotion was also certified Gold in Japan and South Korea.
Jepsen's 'Run Away with Me' was the second single released from the album. The track charted in nine countries, although the song's highest placing was the 15th spot in Slovakia.
It fared better with the critics, however, showing up on the Best Songs of 2015 year-end lists in places like Pitchfork, Rolling Stone, Spin and Vulture.
The music video for the song was shot in Paris, Dublin, New York, Tokyo and Toronto and has shots of Jepsen at the top of the Eiffel Tower, dancing in the streets in Paris and on subway platforms in New York City.
Watch Carly Rae Jepsen's 'Run Away with Me' from Mr. Robot in the official music video below.
You can also hear her 15-track album Emotion in the Spotify player below that.
Don't miss: Eluvium's 'The Motion Makes Me Last' was also featured on Mr. Robot, Season 4, Episode 10 and it is so cool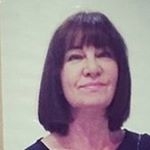 Latest posts by Michelle Topham
(see all)