Dutch jazz and pop singer Caro Emerald's 'The Ghost of You' was that gorgeously bossa nova-style song playing on the science fiction thriller The Peripheral last night — The Peripheral, Season 1, Episode 4, "Jackpot".
Caro Emerald's 'The Ghost of You' was one of the song's from her six-track EP Emerald Island, which was released in early 2017 like all her music, via her own record label Grandmono.
The track was part of an EP of 50/60s vintage-style songs — all quite powerful and exotic.
But, to me, a long-time fan of Grace Jones, 'The Ghost of You' sounds very much like a slower updated version of Jones' 'I've Seen That Face Before (Libertango)', at least in its beat and its feel. (listen below)
Nothing wrong with that, of course, as artists take their inspiration from all kinds of other music.
Caro Emerald's voice is also lovely. Very retro, elegant and emotional.
Emerald herself is a big star in the Netherlands.
The singer released her debut album Deleted Scenes from the Cutting Room Floor in 2010, which quickly hit #1 on the Dutch charts and then promptly sat there for 30 weeks. The album also made it high up the charts in 9 other European countries, even making it to #4 in the UK.
It has since been certified Platinum or Gold in five countries, including 6 x Platinum in the Netherlands.
Since then, Emerald has released another massively successful album, as well as a live album, two EPs and more than a dozen singles.
Each new release continues to show off her classically trained superb vocal skills and her phenomenal backing band.
Listen to Caro Emerald's 'The Ghost of You' as heard on The Peripheral in the song's official music video, and on her Emerald Island EP.
Learn more about Emerald on her official website. She is one of those singers you may not have heard of but, once listened to, you will quickly find yourself wanting more.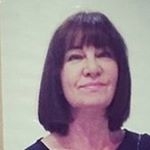 Latest posts by Michelle Topham
(see all)