Now here is a singer whose work I wasn't familiar with until I watched Gossip Girl last night.
Caroline Polachek, whose banging 'Bunny is a Rider' was played on Gossip Girl, Season 1, Episode 9, "Blackberry Narcissus" this week.
The song was heard during that scene where Jameson gives Audrey his phone number, as Aki asks Audrey about it, and as Aki and Rex go on the date Audrey set up, and it's a helluva cool song.
So, I did some research and it turns out Caroline Polachek is an American singer songwriter who founded the indie pop band Chairlift while still in college.
She went solo in 2017, and has since worked with people like English artists Blood Orange and Charli XCX, as well as written songs for Travis Scott, Superfruit and Beyoncé.
Polachek current has two studio albums out. Her latest single, which is 'Bunny is a Rider', came out in July, 2021 via Perpetual Novice.
Listen to Caroline Polachek's 'Bunny is a Rider' as heard on this week's Gossip Girl in her official music video for the track, and on the Spotify player.
Gossip Girl, by the way, is currently streaming on HBO Max, with the first three episodes of the second half of the season currently out.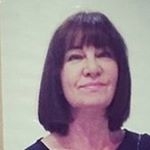 Latest posts by Michelle Topham
(see all)