Listen to Cat Pierce's 'You Belong To Me' from 'Riverdale' Psychedelic and Dreamy
Los-Angeles based singer songwriter Cat Pierce's song 'You Belong To Me' was featured on the latest episode of Riverdale this week — Season 2, Episode 1, "Chapter Fourteen: A Kiss Before Dying".
The song was played as Veronica checked in on Archie, discovered him in the shower and so joined him.
Advertising
'You Belong To Me', which was released early in the year, is Cat Pierce's debut solo single after years as part of the indie pop duo The Pierces along with her sister Allison. It has been compared to music from Lana del Rey.
And, yes, if it sounds psychedelic, there is a reason for it.
Cat did a retreat in Peru a couple of years ago where she was left in the jungle with a group of other participants, lived in wooden huts and took ancient psychedelic drugs. Later on, she wrote 'You Belong To Me' while tripping on mushrooms.
When you do that, apparently, this is how your music turns out. Dreamy.
Listen to Cat Pierce's 'You Belong To Me' in the official music video below. Her debut solo album is due out later this year.
Advertising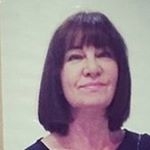 Latest posts by Michelle Topham
(see all)