Canadian alternative pop trio Caveboy's 'Home is Where' was featured on Killjoys this week — Killjoys, Season 5, Episode 10, "Last Dance".
The track was heard as John tells Dutch he has decided to leave.
Caveboy is Michelle Bensimon (Lead Vocals, Guitar, Synth), Isabelle Banos (Synth, Bass, Backing Vocals) and Lana Cooney (Drums, Backing Vocals).
The Montreal-based trio released their self-titled debut EP in 2015.
That release, which includes "Home is Where", brought them to the attention of the organizers of various music festivals, and culminated with the indie pop group playing at festivals like Pride Toronto, Hillside, Rifflandia, Canadian Music Weekly, Pop Montreal and the iconic SXSW.
The EP was also noticed by the music supervisors of a number of hit TV shows. The group's music was then featured on shows like Killjoys, Wynonna Earp, You're the Worst and the Netflix smash hit Orange Is The New Black.
This month, Caveboy's music is back on Killjoys with 'Home is Where' returning to the series. This time during Season 5.
Listen to Caveboy's 'Home is Where' in the official music video for the song.
You can also hear the trio's debut EP in its entirety in the Spotify widget below. And, of course, learn more about Caveboy on their website.
Related: You'll find more music from Killjoys here.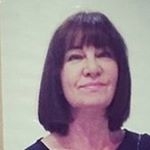 Latest posts by Michelle Topham
(see all)