Celine Dion's new single 'Encore Un Soir' was released today (May 24th) and, as someone who is not a Celine Dion fan, I have to say it is one of the most beautiful songs I have heard in a long time.
'Encore Un Soir' ('One More Night') was written by Jean-Jacques Goldman, and was recorded by Celine as a tribute to her late husband, Rene Angelil, who died in March.
It is the lead single from her upcoming new French language album of the same name.
And there is something about Celine when she sings in French that I don't think she quite touches when she sings in English, which makes a song like this so gorgeous.
It's that hitting the absolute emotional depths of a song so perfectly in her native language, both in the way she chooses which words to emphasize and how her voice completely envelops the notes with the most heart-wrenching of emotions.
Just listen here to the way her voice is so massive in the first two lines of the verse, and then it fades off, softly caressing the other lyrics, until the way she lets out a tiny gasp and then flattens her voice to sing 'encore une heure' (one more hour) grabs your heart:
C'est pas grand-chose rien qu'une pause
Que le temps, les horloges se reposent
Et caresser juste un baiser, un baiser
Encore un soir, encore une heure
Absolute perfection.
Listen to Celine Dion's 'Encore Un Soir' in the video below. And I would say try not to cry but, if you concentrate on how she feels as she sings, I am not sure that is even possible.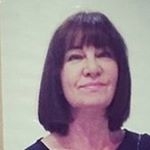 Latest posts by Michelle Topham
(see all)