Chance the Rapper's music shows up on Rennervations
Chance the Rapper's 'We Go High' was one of the superb tracks chosen to musically illustrate the new Disney show Rennervations this month.
The song showed up on Rennervations, Season 1, Episode 1, "Chicago: Building a Mobile Music Bus" as Renner is talking about building a mobile recording studio at The BASE in Chicago.
'We Go High' was released as one of the tracks from the rapper's debut studio album The Big Day, which he self-released in mid-2019.
At the time, Chance the Rapper stated he had written the song about the break up with his now-wife, how he had been single and not too thrilled about it, especially when it came to his young daughter, and how they had eventually reunited and married.
Chart success of The Big Day
Along with the other tracks on the album, 'We Go High' helped his The Big Day album skyrocket to #2 on the Billboard 200. It also charted in 12 other countries, including climbing high up on the UK Albums chart.
All of it a pretty big achievement for a self-released album.
Especially as it was Chance the Rapper's first full-length release to be sold, rather than being given away as he had previously done with his mix tapes.
The album itself explores the idea of family, what that means, and how important it should be.
Listen to Chance the Rapper's 'We Go High' as heard on the first episode of Rennervations on his The Big Day album, and on the track's official music video, which features the rapper talking about how his relationship went south.
The first three episodes of Rennervations are now streaming via Disney Plus.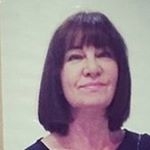 Latest posts by Michelle Topham
(see all)