American R&B singer songwriter and producer Charlene is mainly known for her song 'I've Never Been To Me'. A song that showed up on last night's season finale of The Flight Attendant — The Flight Attendant, Season 2, Episode 8, "Backwards and Forwards".
The sweetly sad song quietly plays as Cassie is having a conversation with herself about having blood on her hands.
Charlene's 'I've Never Been To Me' was first released in 1977, but didn't cause much of a blip in the music world at the time.
Its re-release five years later, however, catapulted the song to #3 on the Billboard Hot 100 chart, and to #1 in Australia, Canada (on two charts), Ireland and the United Kingdom.
It also charted in the Top 10 in four other countries.
The re-release was helped with an official music video featuring Charlene wearing the same wedding dress she had recently worn during her marriage.
'I've Never Been To Me' went on to be certified Gold in Australia.
Since then, Charlene has continued to perform and to release new music, with her latest single 'Destiny' coming out in 2021. At now 71-years old, she can confidently say she has had a helluva career.
Listen to Charlene's 'I've Never Been To Me' from last night's The Flight Attendant in the song's music, and on her album of the same name.
Watch The Flight Attendant on HBO Max.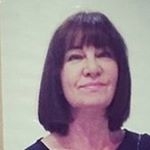 Latest posts by Michelle Topham
(see all)