The new Italian romantic drama movie Nuovo Olimpo premiered on Netflix this week, and tells the story of two young men in the 1970s who meet, fall in love and then are separated for decades.
The film follows the two — Enea and Pietro — as they get on with their lives, create successful careers, but can never forget the man they loved and lost.
Advertising
And, while the plot is actually quite weak, especially in the last half of the film, the cinematography is beautiful, and the performances of Daminano Gavino (Enea) and Andrea Di Luigi (Pietro) are excellent.
So are some of the tracks featured on the Nuovo Olimpo soundtrack, including the first song played on the film — iconic French singer songwriter and actor Charles Aznavour's 'Je T'attends' ('I'm waiting for you').
That song was heard as Enea is on his scooter heading home.
When was Charles Aznavour's 'Je T'attends' released?
'Je T'attends' was written by Charles Aznavour, and was first released on the French singer's eleventh studio La mamma, which came out in 1963.
The song was the third track on the album.
Advertising
An album that was a big hit for Aznavour in Europe, but especially in his home country where it sold more than 1 million copies.
The lyrics of 'Je T'attends' talk about the agony of waiting for the person he loves:
Mes jours passent, mes nuits pleurent
Et pleure le temps
Ma raison sombre et se meurt
Quand meurt le temps
Ce temps mort que je regrette
Tant et tant
Car sans joie ma vie s'arrête
Et je t'attends
and in English…
My days pass, my nights weep
And time weeps
My reason sinks and dies
When time dies
This dead time that I regret
So much and so much
For without joy my life stops
And I wait for you
It is a song that, while played close to the beginning of Nuovo Olimpo before the two men are separated, portends events that are soon coming.
Listen to Charles Aznavour's 'Je T'attends' from Nuovo Olimpo in the video, and via the French singer's 1963 album La mamma.
As for Nuovo Olimpo, the Italian film stars Damiano Gavino, Andrea Di Luigi, and Greta Scarano. You can watch it on Netflix now.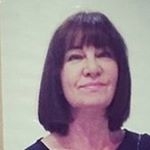 Latest posts by Michelle Topham
(see all)