While most people now know Charles Manson as the psychopath who caused the murder of actress Sharon Tate and eight other people in the late 1960s, many don't know he was also a talented singer.
So much so, Charles Manson released several recordings of his music in the 1960s, including Manson's 'Home Is Where You're Happy', a song that showed up on the soundtrack of the AMC gothic horror series Interview with the Vampire this week — Interview with the Vampire, Season 1, Episode 5, "A Vile Hunger for Your Hammering Heart".
That Manson song was played on the series at the ending of the episode.
Charles Manson's 'Home Is Where You're Happy' is one of several songs the struggling American musician released between 1967 and 1969.
It is also one of several songs featured on the singer's 1973 album Lie: The Love and Terror Cult which came out via ESP Disk. (Listen to that album below)
Charles Manson himself was found guilty and incarcerated for the murders of Sharon Tate and eight others in 1971.
The mentally-unstable cult figure spent more than 45 years in prison in California, before dying of complications of colon cancer in Corcoran Prison in November, 2017 at the age of 83.
Listen to Charles Manson's 'Home Is Where You're Happy' as heard on the Interview with a Vampire soundtrack last night on the album, and in the video below.
Hard to believe someone that evil and that crazy could produce such a lovely sound, isn't it?
Watch the latest episodes of Interview with a Vampire on AMC.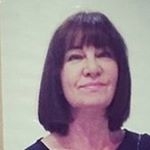 Latest posts by Michelle Topham
(see all)