British singer songwriter Charli XCX's 'Break the Rules' was that bopping song played on the DC's Stargirl soundtrack last night — DC's Stargirl, Season 2, Episode 1, "Summer School: Chapter One".
Yep, DC's Stargirl is back and I for one am thrilled.
Charli XCX's 'Break the Rules', by the way, was the track playing as Cindy heads to the ISA headquarters through the high school.
'Break the Rules' was released in August, 2014 via the Atlantic Records label as the second single from the singer's sophomore album Sucker.
The alternative rock track was a big success for Charli XCX, not only charting in almost 20 countries including the U.S. and the UK, but also being licensed for play on several TV shows including Love Island (UK) and Quantico.
The song also came with a music video featuring the singer in high school with a group of 'cool girl' friends, strolling through school corridors, in the canteen and at a school dance, and on a school bus dancing and wearing clothes against 'school code'.
A video that, let's face it, went down well with teens and young adults, most of whom are/were sick of following stupid school rules as it now has over 172 million views.
Listen to Charli XCX's 'Break the Rules' as heard on last night's DC's Stargirl in that video and on the British singer's Sucker album.
The second season of DC's Stargirl kicked off yesterday on The CW.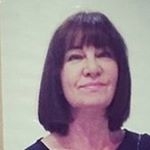 Latest posts by Michelle Topham
(see all)