While the Disney Plus Original Series The Right Stuff is getting largely unfavorable reviews, it does include some excellent music on its soundtrack.
Including Charlotte Hunter's 'Love Me Baby', which was played on the soundtrack of The Right Stuff, Season 1, Episode 8, "Flight" last night (November 20th, 2020) — the last episode in the current season.
The track was heard as Jerrie Cobb (Mamie Gummer) tells Trudy (Eloise Mumford) she cannot accept her into the women's astronaut program because of what Trudy's husband said in the press conference.
When Trudy tells Cobb she has left Cooper anyway, she is told NASA wouldn't like that either.
In other words, in the early 1960s, women's rights and respect for women and their careers was even worse than they are today.
American rock n' roll singer Charlotte Hunter's 'Love Me Baby' was one of only a few songs the mostly long-forgotten singer released in the 1950s.
This track was released in 1956 via K Records along with two other tracks. You can listen to all three songs in the Spotify player below, along with Charlotte Hunter's 'Love Me Baby' in the video.
The Right Stuff starring Jake McDorman, Colin O'Donoghue, James Lafferty, Eric Ladin, Micah Stock and Aaron Staton is currently streaming on Disney +.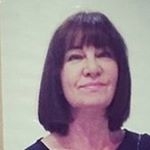 Latest posts by Michelle Topham
(see all)